Make Your Flowers Last Longer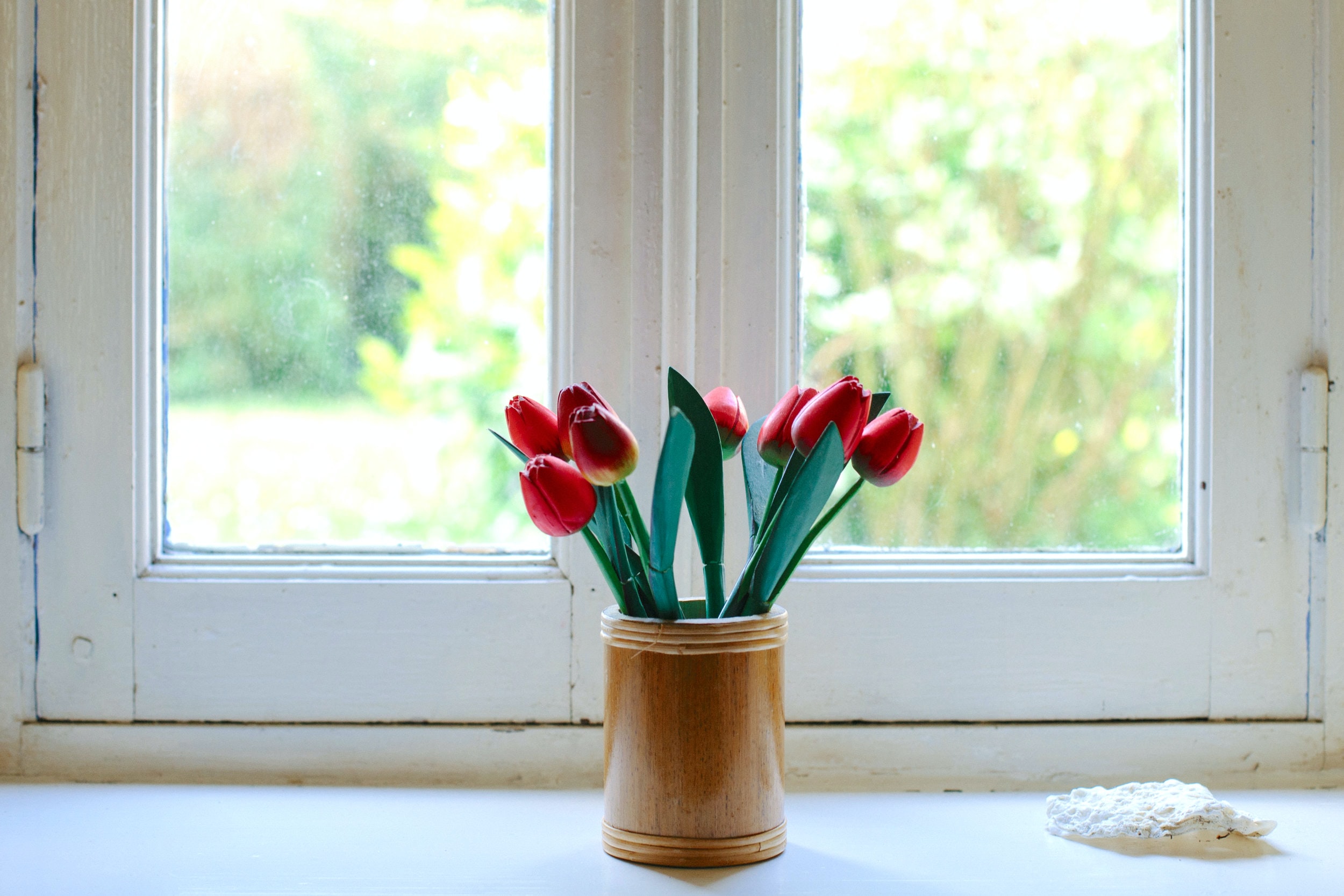 It is not always necessary to express yourself verbally. We all need a helping hand now and then to show someone how much they mean to us, emotions that are too painful to speak aloud. For many years, the universal reason we send flowers has been to communicate and strengthen our bonds with one another, making it a very meaningful gift.
Aside from presenting fresh Dubai flowers to our loved ones, we must remember that we, too, receive gifts on occasion. So, you've been given a lovely bouquet and don't want it to wilt? Trust us, we understand, and we want to make sure you know how to care for your fresh blossoms and protect them from fading too quickly. It is critical to understand how to manage your blooms to keep them fresh and alive for as long as possible. Fresh flowers instantly liven up a room's ambiance; therefore, we're here to educate you! Here are some pointers on how to take care of your beautiful arrangement.
1. Check-in with Your Flowers Every Day
Check on your flowers daily. Your blooms deserve to be loved just as much as you do! Make sure your blossoms have fresh water. Don't forget to carefully clean the vase and keep bacteria at bay, as bacteria can limit the life of your blossoms! Failure to do so may cause a blockage in the stem, preventing the bouquet from absorbing water and discouraging the buds from opening. Consider also storing the blooms in a cooler place rather than direct sunlight: Flowers will survive longer and serve you better if you avoid direct sun rays when decorating.
2. Flowers Should Be Kept Hydrated
Flowers require constant access to fresh, clean water! For the best results, clean the vase and refill it with room temperature water. Flowers frequently wilt or perish in the absence of a vase after a day or two. Wrapping them in a moist sponge for one day would certainly be enough, although the advantage would most likely be temporary. They will bloom faster if you put them in a vase of clean water as soon as possible. Don't forget to change the water every day. Make sure there are no fallen leaves or stem parts in the water; this promotes bacteria growth and shortens the life of the blooms.
3. Re-Cut Their Stems
To keep your flowers fresher for longer, re-cut their stems daily at a 45-degree angle, roughly 34' to one inch. The ideal instrument to use would be a sharp floral cutter or scissors! - On another note, avoid breaking, fracturing, or piercing through the stems since this could potentially destroy water vessels, impeding water absorption.
4. Give Them Some Sugar
Every home has these, making an excellent no-brainer preservative for keeping blossoms fresh! You only need three teaspoons of sugar and two tablespoons of white vinegar for a liter of warm water in a vase. This mixture feeds the plants (through sugar) and prevents bacterial growth (by vinegar) in the water. It's astonishing how long this will keep your flower arrangements looking brilliant and fresh!
5. Bleach, please!
While this may appear a little strange, don't dismiss this age-old tip for keeping your flowers fresh. You only need 14 teaspoons of bleach per liter of water in the vase. Not only do they stay vivid for longer, but they also help keep the water clear and prevent bacterial growth. Every day, we discover something new!
6. This isn't just another Apple Cider Miracle
We're sure you've heard of "Apple Cider Vinegar" (ACV) treatments for a range of other ailments – we'll save that for another day. But here's one that's especially useful if you want to keep your flowers fresher for longer. Combine two tablespoons of ACV and two tablespoons of sugar in the vase before adding your flowers. Make sure to replace the mixture with new ones every few days!
7. Hairspray Isn't Just for Your Hair Anymore
We were startled by this one, but a spritz of hairspray will help your cut flowers stay perky for longer. Here's how you do it: Spray the undersides of the leaves and flower petals from a foot away and... that's all there is to it! Simply change the water in the vase that houses your flowers every few days to prevent bacteria growth.
8. Pour in Some Soda
Even though we shouldn't drink these sweet beverages, their high sugar content is exactly why flowers love them! To complete the project, add 14 cups of sugar to the vase's water. Use Sprite or 7-up instead of Coke if your vase is clear and you'd prefer the water to stay that way.
9. Aspirin, but not for a headache please!
It is an age-old household treatment for preventing fresh cut flowers from drooping, and it goes by many names: Panadol, Paracetamol, Tylenol... you name it. Take one, smash it, and mix it into the vase water before adding your flowers; remember to replace the water every few days. Flowers that stay longer and don't give you headaches!
We could go on and on, but that's all there is to it! Everything you need in your home to make your lovely flower bouquets last longer is within arm's reach! And it doesn't sound too tricky. Now that you have some more tricks up your sleeve for ensuring the longevity of your bouquets, you should test one out for yourself! Browse our assortment of flowers in Dubai and choose the right gifts for every occasion, or surprise someone with flowers for no reason at all!